Doggy Bag Treats (made by Full Circle Feed) are possibly the greenest dog treats on the market. They're made with human grade food that was prepared for the buffet but not eaten. That's perfectly good food that would otherwise go to a landfill simply because no one put it on their plate before the buffet closed for the day. Full Circle Feed collects that food (minus anything from the dessert table, chocolate, coffee, grapes, raisins, onions, garlic, macadamia nuts, and avocados). Then they wash the food, ground it together, mix in a little flour, and bake it. The finished treats are then packed in recycled and recyclable paper and cardboard.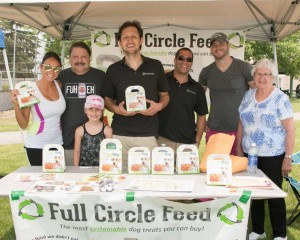 The buffet food comes from central New York, the treats are made in central New York, the treats are bagged in central New York, and the idea even started in central New York. Michael Amadori came up with the idea while he was at SUNY- College of Environmental Science and Forestry in Syracuse, NY. SUNY was using leftover cafeteria food to make fish food. Michael brought home a piece of the fish food, his pug quickly ate it, and the idea was born. And after winning a "Zero-Waste Food Processing" student business competition, Full Circle Feed was born.
Full Circle Feed is also a certified member of the Green Business Network.
You can order the treats from their website. You can also see which stores carry the treats from their website. You can also find them at some events and farmer's markets in central and western New York.
And yes, our dogs enjoyed the treats! Green thumbs up, Full Circle Feed.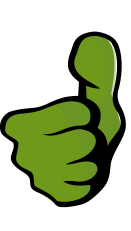 Product Review: Doggy Bag Treats by Full Circle Feed